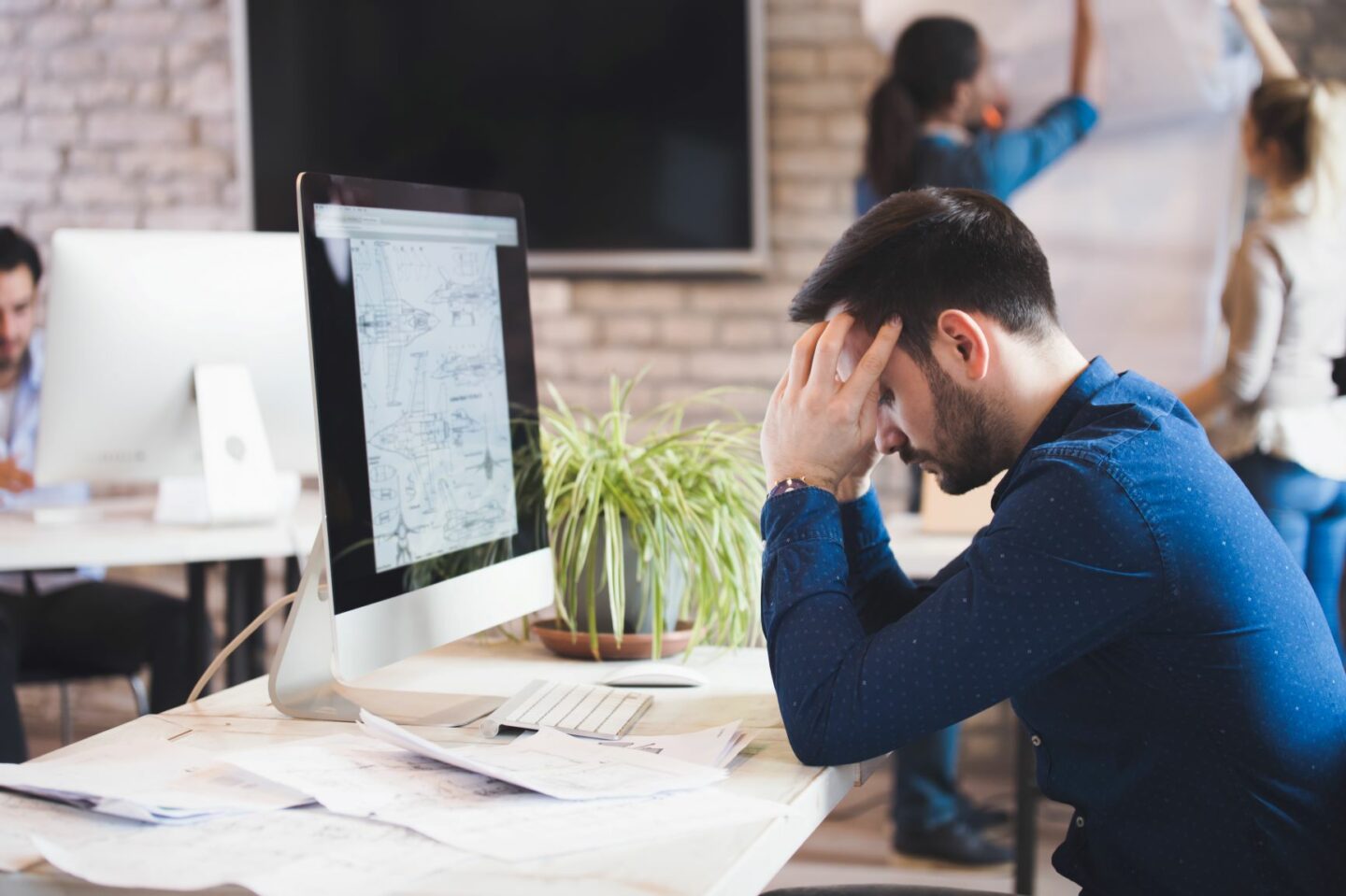 Throughout the pandemic, changes in economic circumstances and home-working setups have pulled us in multiple directions. It has become more difficult to divide a line between our work and personal life. With these increasing demands, understanding how to manage stress is an essential skill to have.
One of the best ways to reduce the impact on our mental health is to understand the differences between what we commonly refer to as 'stress' and everyday pressure. When we confuse these two situations, we can slip into the mindset that every small inconvenience is amounting to something more substantial.
By constantly feeling like you are under pressure, you will believe that you must be successful and productive at all times. This is harmful to our mental health as we lose the ability to prioritize tasks and our energy becomes depleted as we treat everyday activities as if they are 'life or death'. When everything seems vitally important, our mental distress unnecessarily intensifies.
Stress vs Pressure
We are under pressure to do our job well, to deliver on our commitments, to meet deadlines and to cope with the ever-changing demands on us. This is normal within the working environment and the working day.
Stress is different from pressure. Stress is an on-going pressure that keeps building to a level where day to day work may become unmanageable. This can result in poor mental health and often leads to increased absenteeism once employees feel they have nowhere left to turn. High levels of stress are also known to contribute to risk factors like a poor diet and excessive alcohol consumption.
Existing mental health issues can also become a source of stress in themselves, for example, those living with an anxiety disorder and/or depression can be more prone to stress as they try to manage their day-to-day conditions. Those who are perhaps more vulnerable are more likely to develop mental health issues and illnesses when high stress levels are present.
There are a number of key ways to examine the factors behind what is causing us stress and look for positive ways to change them.
Helpful coping strategies
Make time for yourself for positive experiences
Get enough rest
Talk to someone
Take exercise and get fresh air
Keep hydrated
Remember you are not alone
Think about how resourceful and adaptable you have had to be during the pandemic
Be kind to yourself
These techniques may seem simple, but when you feel overwhelmed it can be difficult to see a clear way forward.
Health@Work provide a number of online wellbeing courses designed to help manage your stress, take charge of your thoughts, your emotions, your schedule, your environment, and the way you deal with problems. The ultimate goal is a balanced life, with time for work, relationships, relaxation and fun, with the resilience to hold up under pressure and meet challenges head on.
With our training, your employees will experience a range of learning techniques and exercises to enhance their knowledge. Our popular Stress Management course combines peer reviewed research while providing employees with practical interventions to help manage day to day stress.
For a more comprehensive approach to employee wellbeing, the Health@Work Employee Assistance Programme (EAP) provides your workforce with direct access to qualified counsellors via a 24-hour telephone service from Care first, as well as Face to Face Counselling sessions and access to Woebot – our artificial intelligence counsellor.
Counsellors can provide support on a wide variety of topics, including:
Anxiety and dealing with feelings of isolation
Strain on relationships
Bereavement
Coping with working remotely
Feeling vulnerable in the workplace
Money and debt concerns
Domestic abuse
For more information on the Employee Assistance Programme provided through our service partner Care first, visit: https://healthatworkcentre.org.uk/employee-benefits/
As well as counselling the EAP can be combined with access to the mProve App, containing over 70 guided fitness videos and more than 50 hours of mindfulness courses. There is also the option to include Gym Discounts for your employees, creating a well-rounded wellbeing package caring for a healthy mind and body.
You can find more information on our wellbeing courses here or email us on info@healthatworkcentre.org.uk.