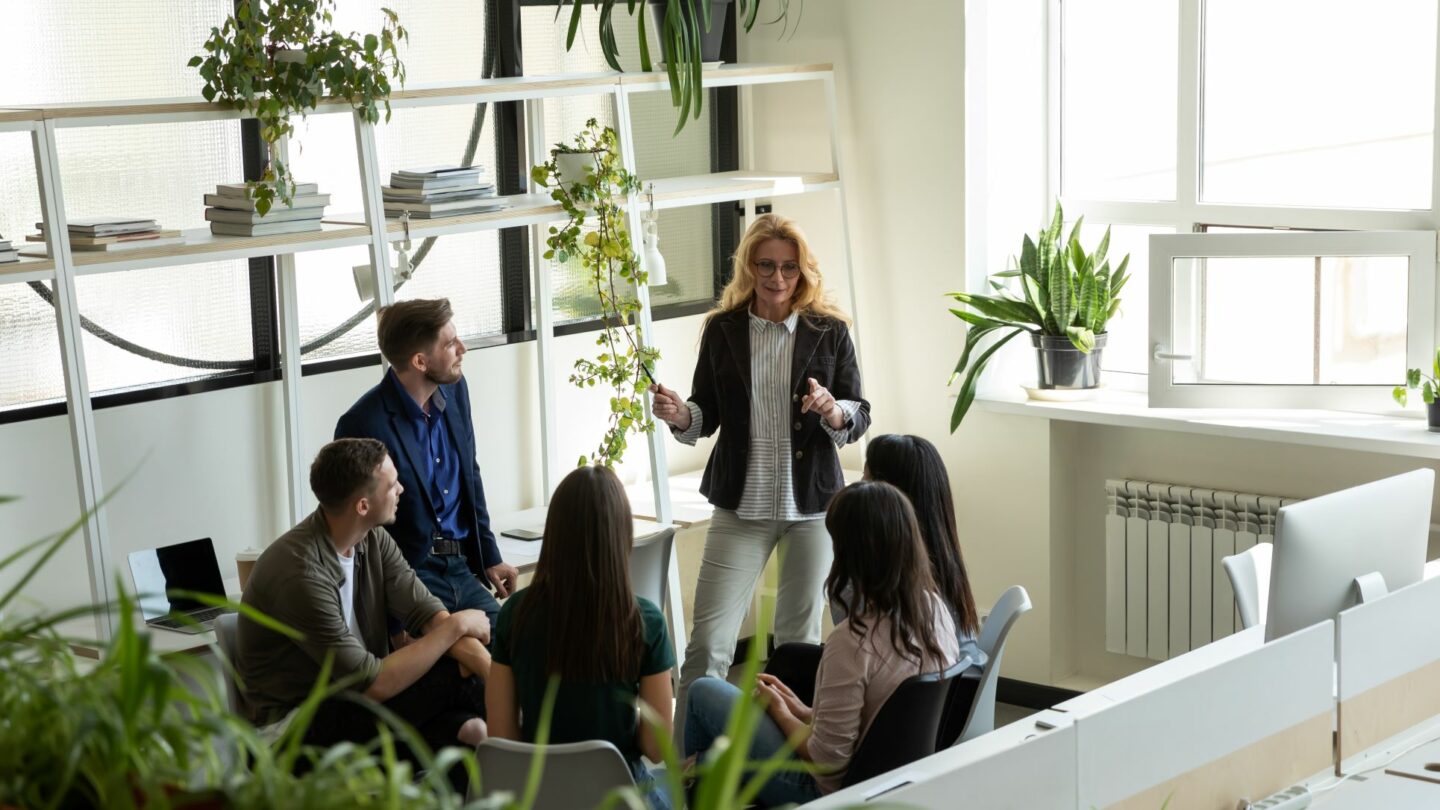 Did you know that almost a million women in the UK have left jobs as a result of menopausal symptoms?
Despite being a biological process that over half of the population will experience in their lifetime, menopause – the period when oestrogen levels decline and the menstrual cycle ceases – it still remains a workplace taboo. With around 4.4 million women aged 50+ in employment in the UK, the fastest-growing demographic, it is becoming increasingly more apparent that workplaces have a duty of care to their employees to promote menopause awareness at work. Supporting your employees in the correct way not only leads to increased staff retention – a 2016 survey showed that up to 25% of people experiencing menopause had considered resigning due to their symptoms – but can also boost your staff satisfaction and improve the overall physical and mental wellbeing of your team.
What is the Menopause?
So, what are the symptoms of the menopause? While no one's menopause experience is the same, the primary symptoms are:
Hot flushes
Night sweats
Difficulty sleeping
Headaches
Mood swings
Joint pain
Difficulty with memory and concentration
With over half of working women aged 40-65 experiencing at least three of these symptoms, menopause can have a major impact on the wellbeing and productivity of those experiencing it, exacerbated by the fact that menopause symptoms can last anywhere from 4 to 12 years. Many women also report increased feelings of stress and low mood, negatively impacting not only the individual's wellbeing, but also their relationships and productivity.
Why is a Menopause Policy important?
Feeling tired, achy, and uncomfortable does not make for a pleasant working experience for anyone, and according to a recent survey, six in ten female workers say they would like to see their employers do more to support them. Currently, just 3% of UK workplaces are considered menopause-friendly, but this is on the up. In July this year, the Women & Equalities Committee announced an inquiry into existing legislation and workplace practices surrounding support for those experiencing menopause. So far, the committee has already found that a lack of support for people with symptoms of menopause has a major impact on the amount of women entering into senior management positions and as such, on the gender pay and pension gap.
This means that by getting ahead of the curve and implementing a rigorous support system for your employees experiencing menopause, your organisation not only proves its dedication to a constantly improving equality and diversity policy, but also establishes an open culture toward menopause – something particularly important when almost half of women experiencing menopause report staying silent about their experience at work. By raising menopause awareness among both management and employees, your organisation can reduce presenteeism, improve emotional wellbeing, and improve staff retention for a vital demographic of many businesses.
Wondering what a supportive menopause policy should include? Keep an eye out for our upcoming blog series here at Health@Work, where we'll be discussing some of the best ways to support your colleagues, misconceptions, and tips for establishing healthy and open conversations surrounding menopause. This blog series is in support of our upcoming mProve webinar, Menopause at Work: Flushing Out the Taboo, run by our affiliate trainer June Potts, director of Menopause 360 Consultancy. Click here to book your place at the free online webinar on 9 September at 11am.