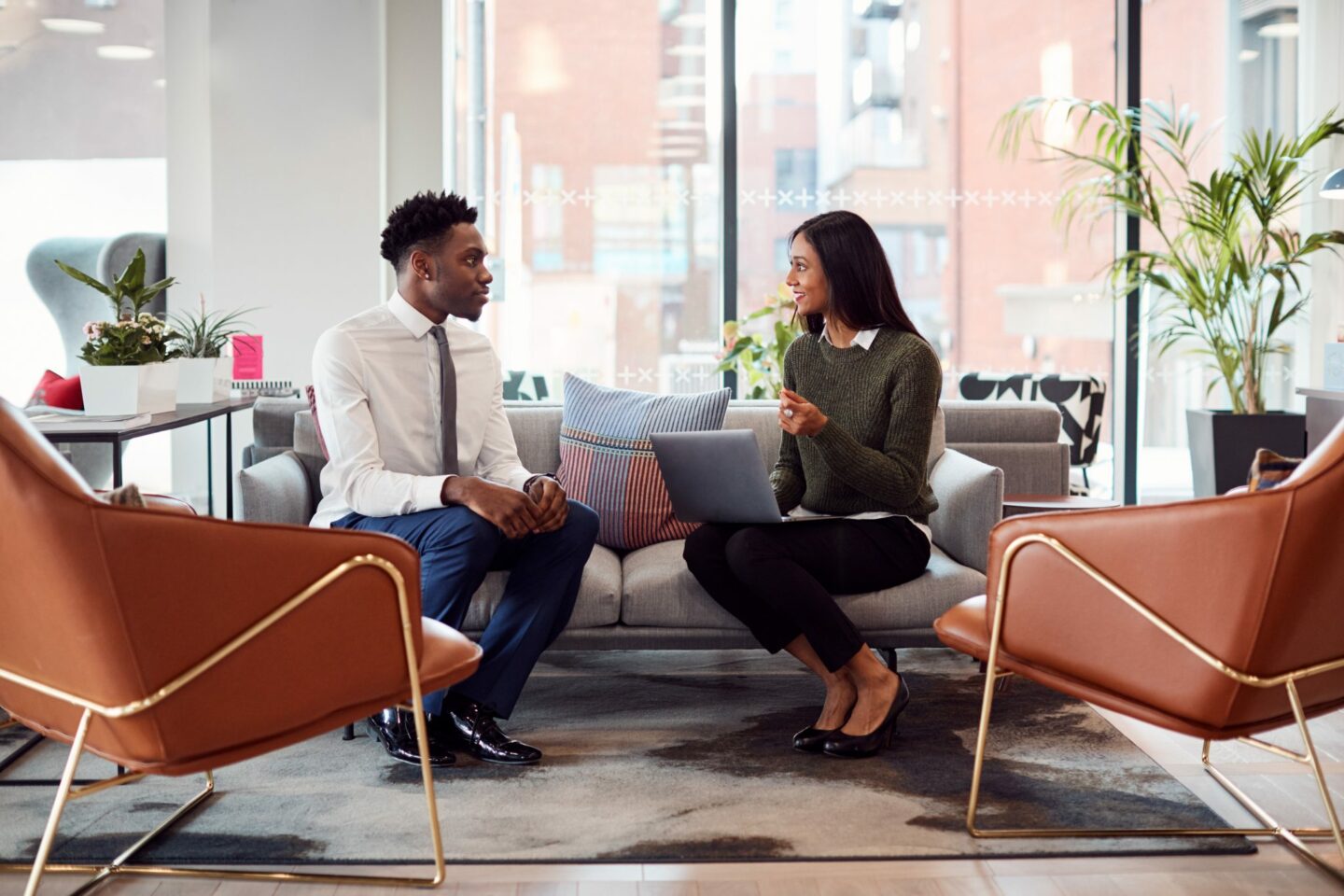 As a wellbeing consultant, I am invariably interested in people's perceptions of wellbeing. Many organisations have good intentions and follow good practices. Absence management is an area that employers invest in and many have good robust absence management policies. However, through speaking to employees, their perceptions of the policies can differ from their employer.
The absence management policy's main priority should be about protecting the employee's health and wellbeing. However, many people believe the main aim is to punish those who are off. This is often due to ill-placed expectations, inconsistent interpretations or poor management.
There is a balance to be struck between a supportive policy and a punitive policy and this needs to be embraced. In reality, all people are prone to illness and this can affect their productivity. Some people need to feel 100% fit to be able to work, whilst others will turn up for work on death's door. Some people may not like working for a particular company or their social life is affecting their work life. Nevertheless, with a positive supportive absence management strategy, you can cater for all eventualities while at the same time look after your employees and weed out those who may take advantage of the policies.
How to create a positive absence management strategy
The first step in creating a positive absence management strategy is to create an absence management policy that fits the organisation, by setting out your expectations. Expectations that define that 'we employ you to work, but we know people get ill and when this happens, we will look after you'. This message should be clear to all employees, as opposed to those employers who promote that they pay sick pay. This can be interpreted as 'We pay sick pay, come and work for us and we will pay you if you are off'. Often the expectations need to be addressed. In fact, during my early years working, the workforce often added the number of sick days they could accumulate and add it to their holiday entitlement.
Intervention Points
The policy should include intervention points, often referred to as trigger points. These are often interpreted as disciplinary stages by employees and sometimes managers. ACAS warns that sometimes 'triggers can inadvertently foster an 'us and them' culture. Often taking a simple action long before a trigger kicks in – perhaps by having a quiet word with an individual after any absence to check they are well and feeling fit to work – can benefit the situation. This can give the message that an organisation is supportive of staff wellbeing and takes any absence seriously.'
These trigger points are important in identifying potential health issues at an early stage. As any manager will tell you, dealing with HR issues is time-consuming and so the earlier we can identify an issue, the quicker we can deal with it and head it off before it becomes a bigger issue.
Return to Work Interviews
Any good absence management policy should always ensure that return to work interviews are carried out at every instance. Carrying out a return to work interview is one of the most effective ways to manage and reduce absence. It allows an employer to ensure that the employee is fit to return, it allows the employer to get a better understanding of the employee's issues and allow you to identify whether any reasonable adjustments may be necessary, but also clearly indicates that you, as an employer take absence seriously.
Keep the employee updated
When an employee is off long term, they can often feel isolated. Frequently, managers will feel they don't want to be seen as harassing an ill employee and so, they will avoid contacting them and hope they will come back on their own accord. On the other hand, the employee will feel alone, not important and not appreciated. This can lead to worries about returning to work, with the chances of an employee's return diminishing the longer the are off. In fact, an employee off for 4 weeks has a 1 in 5 chance of not returning to work.
It is important that you remain in contact with an absent employee. The frequency will often depend on the illness and potential length of the absence, but it is always good to agree this with the employee. If the employee is off with stress due to issues with their manager, for example, then it is imperative that an alternative manager remains in contact. Some stories I have heard, include an employee returning without being told they have moved departments, or their manager has changed. This can put a lot of pressure on returning employees and may cause them to relapse.
With this in mind, it's important that you keep absent employees up to date with changes to work. Any work-related literature, newsletters, changes to the role should also be sent to those who are absent to ensure they still feel part of the organisation.
Manage the team
When an employee is absent, it is also important that you manage the team. Often idle gossip or speculation about a person's reason for being off can manifest when no information is available. An employer cannot disclose the reason why a person is absent, but it is worth asking the absent employee what information they want to divulge. This can often be beneficial as returning employees are not bombarded with questions and colleagues can be more sensitive in how they approach the employee.
Offer support
Support to get an employee back to work is important and having an Occupational Health provider and/or an Employee Assistance Programme can often help businesses support their employees back to work. These offer a wealth of expertise in different health and wellbeing fields. Additionally, healthcare plans can support employees offering to pay back for a wide range of treatments they may require.
Any organisation that implements these suggestions are well on their way to implementing a robust positive supportive absence procedure; however, this strategy will not work without consistent implementation of the absence procedures and so it is imperative that those with absence management responsibilities are given adequate training to understand the policy, understand the reasons for absence and the support available. All in all, absence management procedures and policies are essential if an organisation wants to be successful.