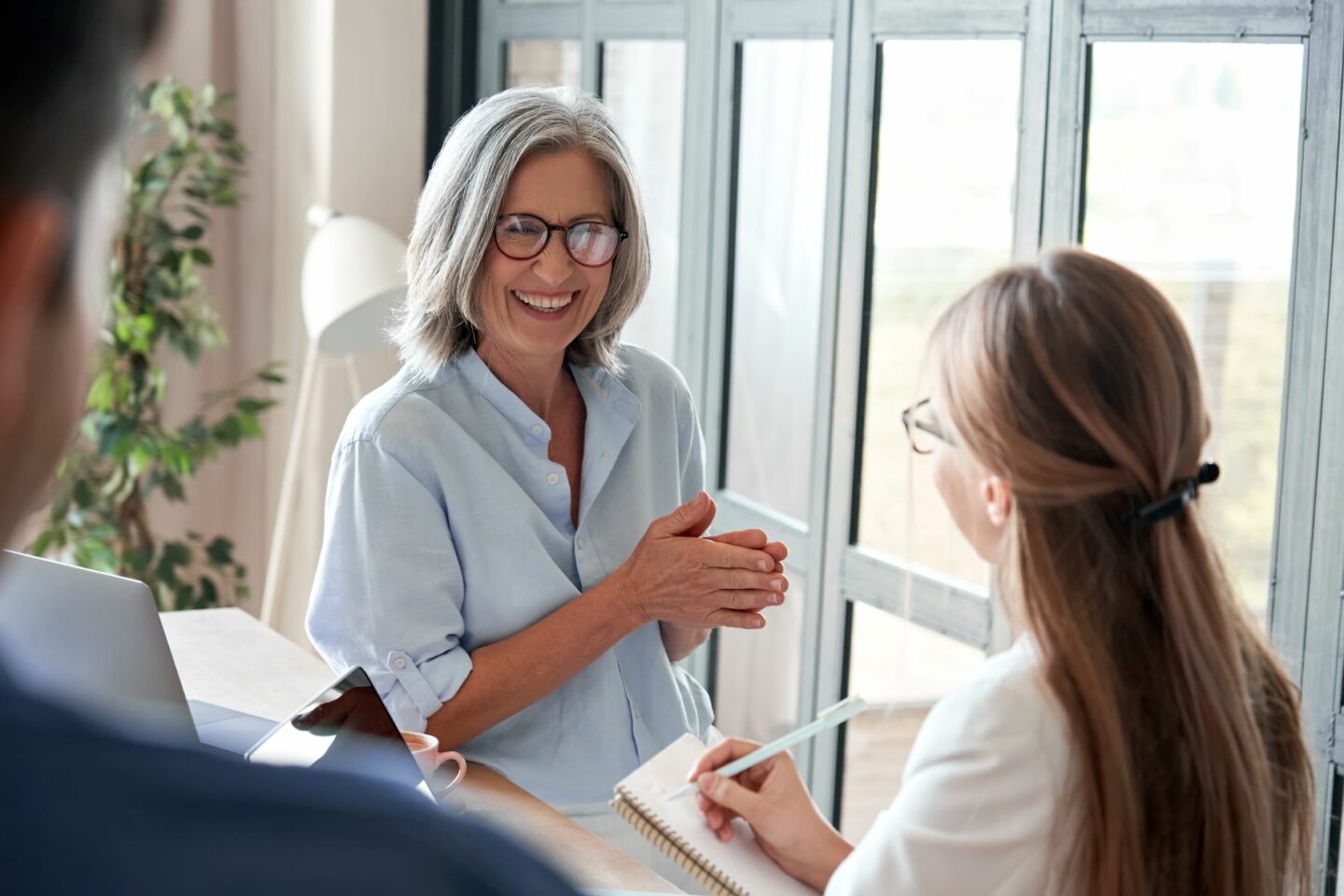 Research shows that many women feel reluctant or uncomfortable talking about their menopause symptoms at work. Whether through embarrassment, fear of how their menopause status may affect their work life, or simply preferring to keep their health private, research suggests that up to 50% of people experiencing menopause will stay silent about it in the workplace.
However, as equality in the workplace becomes more and more of a hot topic, organisations across the UK are improving their approach to menopause as an integral part of their employees' wellbeing. In fact, according to June Potts of the Menopause 360 Consultancy, the UK is even considered a world leader in menopause wellbeing at work, with 10% of companies offering some form of menopause support, and the UK government recently announcing a full inquiry into menopause at work.
Myths & Misinformation
Despite affecting up to 13 million people in the UK, menopause is still widely misunderstood by both those experiencing the process, their partners and families, and employers. Here are some of the top misconceptions about menopause, debunked:
1 – Menopause happens at 50
Menopause is a part of the natural ageing process, and while the average age for a woman in the UK to reach menopause is 51, the entire process usually occurs between the ages of 45-55. In fact, 1 in 100 women will experience menopause before they turn 40, something known as premature menopause.
2 – Menopause is a single event
Put simply, menopause is the natural end of menstruation. But rather than being a single event, the process is gradual and is usually separated into three stages:
Perimenopause – This can begin 8-10 years before menopause itself, and is the stage when your ovaries produce less oestrogen. During this period, menstruation is still happening and pregnancy can still occur.
Menopause – Menopause officially starts at the end of perimenopause, when the ovaries stop releasing eggs and menstruation completely stops. It's diagnosed when a person has gone without a menstrual period for 12 consecutive months. This is also the time when most people will experience menopause symptoms.
Postmenopause – After not having a menstrual period for 12 months, a person is considered to be postmenopausal. This usually means that menopause symptoms ease, and the possibility of getting pregnant disappears.
3 – Everyone experiences menopause the same way
While most people's will experience similar menopause symptoms, everyone's body reacts differently to the sudden drop in hormones – while we tend to think of menopause as a reduction in oestrogen, it also involves a rapid decrease in production of progesterone and testosterone too. As such, everyone will experience menopause in their own individual way.
Hot flushes are considered the most common symptom, but only 47% of menopausal women experience these; 41% experience night sweats, and 35% experience fatigue, tiredness, or drowsiness. In fact, symptoms can be so varied that they are often misdiagnosed as various hormonal or mental health conditions, so it's important to make sure you provide your medical professional with as many details as possible.
4 – Menopause only lasts a few years
On average, most symptoms last for around 4 years from the final menstrual period onward. However, 1 in 10 women experience symptoms for up to 12 years!
5 – I'll gain lots of weight during menopause
It's common for people experiencing menopause to gain between 4-7lbs in weight on average, due to decreased hormone production impacting the metabolism and redistributing fats around the body. However, it's important to remember that decreased muscle mass is also a side effect of the natural aging process, which can add to increased weight gain – that's why it's so important to keep up with a fitness and a healthy diet, particularly with exercises that help to gain muscle mass such as lifting weights.
6 – There's no remedy for menopause symptoms
While many people can feel overwhelmed by their menopause symptoms, it's vital to remember that there is help and treatment available. Your GP, gynaecologist, or medical professional will be able to advise you of available treatments from hormone replacement therapy to medication and talking therapies for menopause's mental health-related symptoms. There are also lots of complementary and alternative therapies that have been said to help with menopause symptoms, such as chiropractic and massage therapy, aromatherapy, acupuncture, and even hypnotherapy.
It's also worth checking to see if your healthcare cash plan or EAP can help support you with these treatments; many Medicash plans can cover the costs of the complementary therapies above, as well as, like the Health@Work Employee Assistance Programme, a number of face-to-face, telephone, and digital counselling and advice services, plus fitness and lifestyle advice from the mProve Yourself app.
7 – HRT has a lot of health risks
The level of debate around the pros and cons of HRT (Hormone Replacement Therapy) can feel daunting. It's always best to speak to your medical provider about any concerns that you may have, but it's worth knowing that HRT has been proven to help those experiencing menopause with not only their existing symptoms, but also their ongoing postmenopausal health, such as reducing the risk of osteoporosis. As a result, recent estimates show that around 17% of women across the UK use HRT as a way of controlling their menopause symptoms.
With so much misinformation and many disproven, outdated studies still frequently published in the media, HRT can feel very scary and lead some menopausal people to avoid it altogether. Speak to your medical provider to find out more about your options.
8 – I should stay quiet about my menopause status
As our society becomes more focused on equality and formerly secretive health conditions are more openly discussed, more and more women are choosing to shine a light on their menopause status. As a major part of life for almost one-third of the entire UK population, destigmatising menopause is a priority for many organisations. Even celebrities such as former First Lady Michelle Obama, actress dame Judi Dench, and talk show host Oprah Winfrey have spoken openly about their menopause experiences over recent years, as well as morning news host Louise Minchin talking about her symptoms live on BBC Breakfast in 2019.
As more and more organisations look to expand their understanding and support of their employees experiencing menopause, it's important to create an open culture surrounding menopause to help dispel the myths and empower female members of the workforce to take charge of their menopause journeys.
If you're interested in learning more about creating a menopause-inclusive workplace, why not sign up for our FREE mProve webinar, Menopause at Work: Flushing Out the Taboo, on 9th September, run by our affiliate trainer June Potts, director of Menopause 360 Consultancy? An expert on managing menopause at work, June has also designed a number of specialist courses available via Health@Work to help you build a better workplace for your employees.