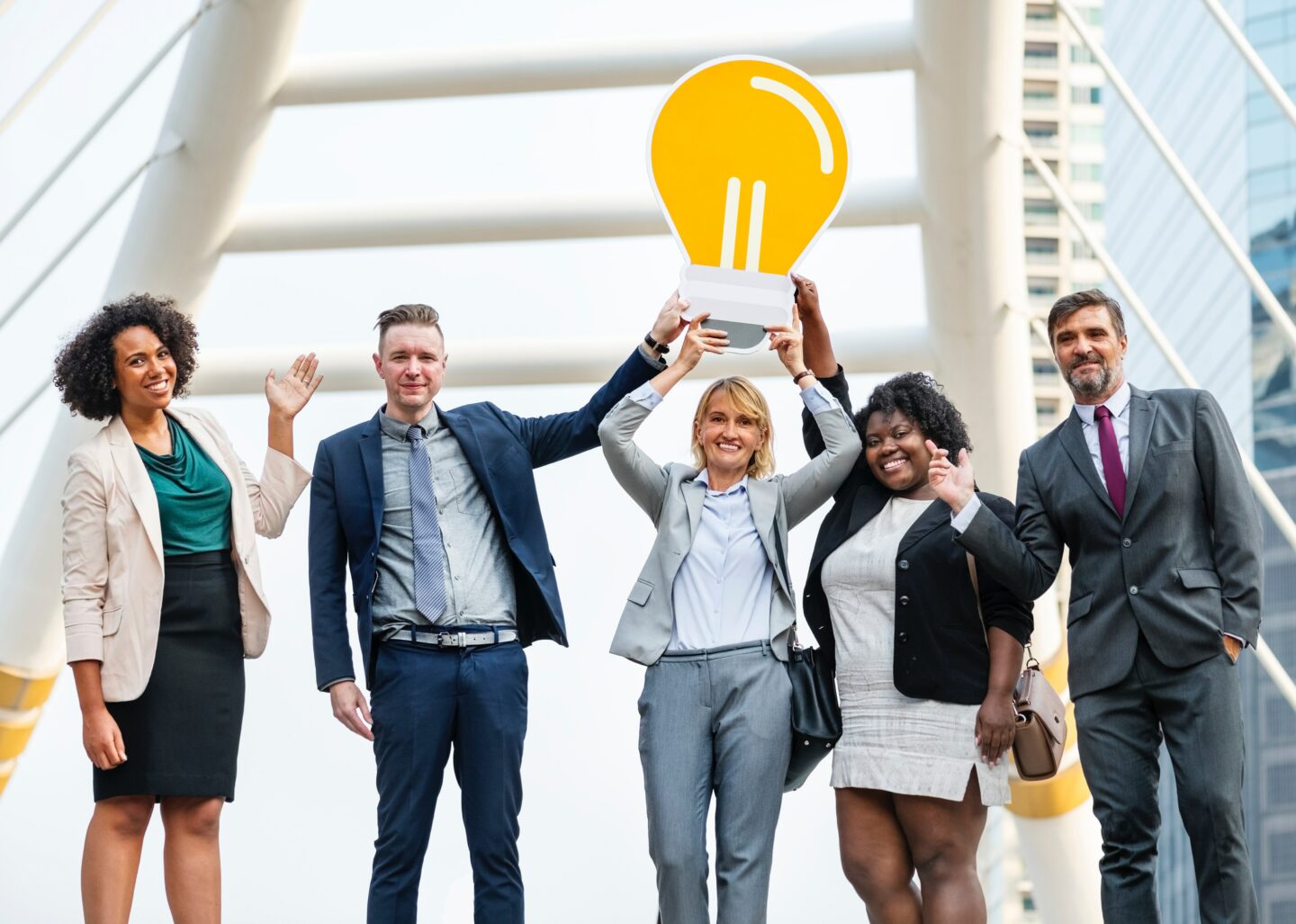 Mental Health In The Workplace And How To Reduce Stress
Avenue HQ's Jess Sharpe gives us her take on mental health within the workplace and some practical tips employers can use to reduce stress and improve employee wellbeing.
At Avenue HQ, we are aware that we all have mental health, just as we have physical health. It moves up and down, along a spectrum from good to poor. And considering how much time we spend at work, it's not surprising that our workplace environment has a big effect on our wellbeing.
Research frequently shows that when employees feel their work is meaningful and they are valued, they tend to have higher wellbeing levels, be more committed to the organisation's goals and, crucially, perform better too. Read on to find out how you, as an employer or an employee, can improve mental health at your workplace.
Workplace Triggers For Stress & Mental Health Issues
In order to have healthy staff, you need a healthy work environment. 60% of employees say they'd feel more motivated and likely to recommend their organisation as a good place to work if their employer took action to support mental wellbeing. Below are a list of triggers to look out for when taking stress and mental health into account:
Long hours and no breaks
Unrealistic expectations or deadlines
Overly pressurised working environments
Unmanageable workloads or lack of control over work
Inability to use annual leave
A poor physical working environment high-risk roles
Lone working
Difficult interpersonal relationships
Poor internal communication
Poor managerial support
Job insecurity or poorly managed change
Simple Ways To Promote Wellbeing Within The Workplace
In many workplaces mental health is the elephant in the room. Too often, employees are scared to talk to their manager and problems can spiral. Employers need to raise awareness and promote discussion of mental health and wellbeing to proactively challenge this harmful culture. A few simple adjustments to an organisation's culture can boost employee wellbeing and engagement, such as those below.
Normalise Mental Health
By normalising the mental health conversation, the stigma stops. People will gain the confidence to reach out when they need help, be prepared to see the signs, and offer support to the people in their lives that need it, too.  It's important to touch base regularly with your employees to check how they're getting on and think about what might be causing them stress. Create space for them to ask questions and raise issues and give them permission to talk about home or work issues, if they wish.
Regular One-To-Ones
Ask people how one-to-ones can be tailored to suit their particular needs. Staff should also be able to request a meeting outside of the normal schedule if they need to discuss anything important. Regular one-to-ones have significant benefits for both employers and employees, by boosting employee engagement and building mutual trust, as well as identifying issues early so employees can get the support they need. It also ensures that staff wellbeing is routinely monitored throughout the organisation.
Lead By Example
Conversations around mental health need to start at the top. Senior management can start the discussion by sharing their own stories of mental health issues that they or someone close to them has experienced. The idea is to send a clear message to staff that wellbeing matters. Actively encourage your team to adopt healthier working habits by working sensible hours, taking full lunch breaks, taking annual leave and resting and recuperating after busy periods.
Treat People As Individuals
Treat employees with respect, praise good work, offer support if there are skills gaps, and try to use a coaching style of management. Listen to your staff and flex your management style to suit the needs of each team member and task. Ask for feedback about the support you provide and what support they need to help them achieve their goals.
Whether as a manager or employee, effective communication in the workplace can have a positive influence on mental wellbeing. Although we learn to speak at an early age, as adults we can always further develop our effective strategies to inform, persuade and influence others towards beneficial change, creating positive mental wellbeing in our workplace.
Health@Work and The Workplace Wellbeing Charter can offer a range of advice and training surrounding mental health to employers, Click Here to find out more. Avenue HQ are a co-working/office space with spaces across the country, Health@Work and The Workplace Wellbeing Charter are residents at their Mann Island space in Liverpool. Click Here to find out more.