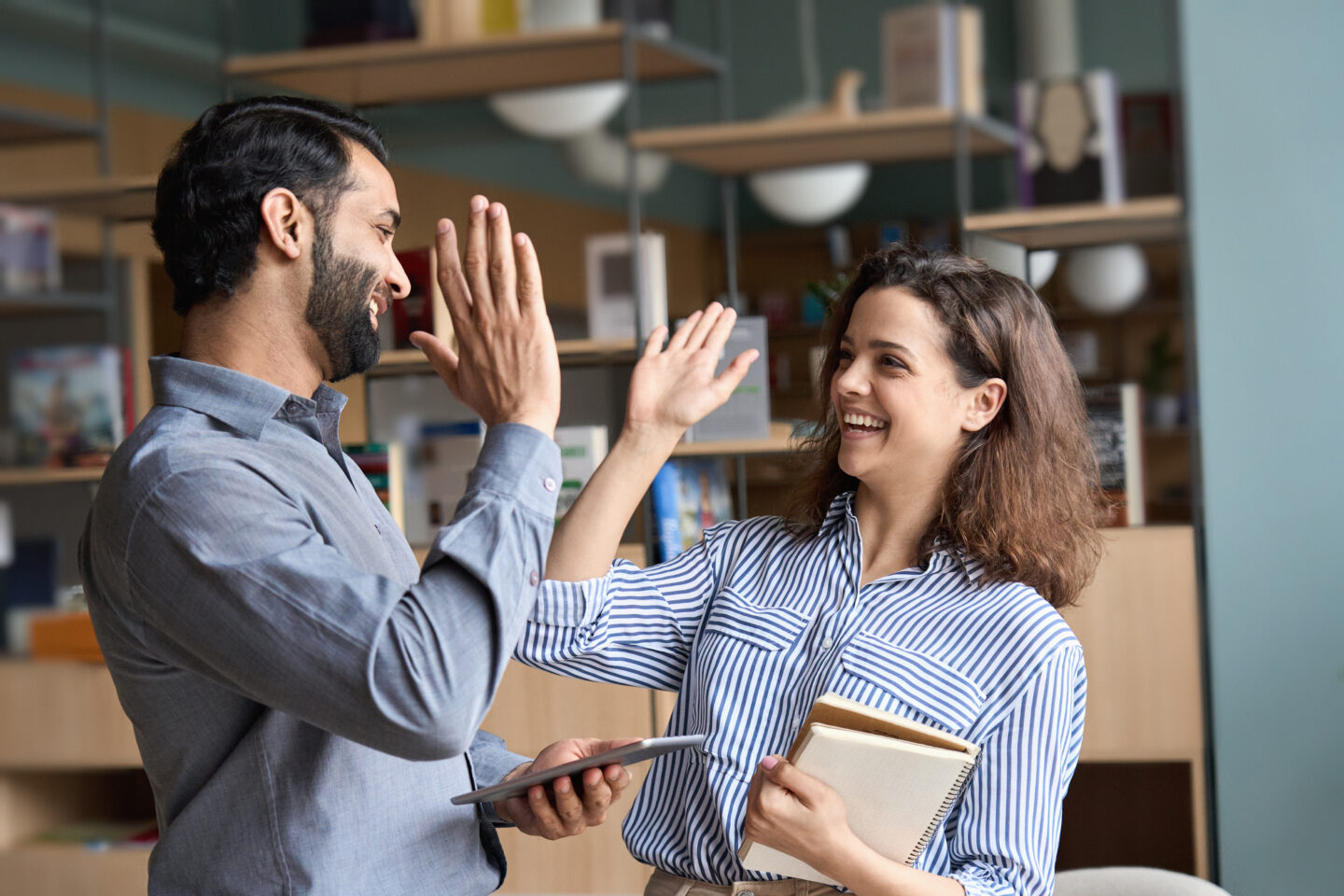 Wellbeing in the workplace seems to be a buzzword for a lot of employers, especially in regard to supporting the mental health of their employees.  One area that is often overlooked, however, is the importance of their employee's financial wellbeing, and the impact that this has upon all other aspects of their lives.
Research indicates that having money worries heavily impacts other areas of our lives, such as personal relationships and mental health, and is often the top cause of stress for most people.  In fact, a 2019 survey from Perkbox listed financial worries as the factor that causes the most stress, with those surveyed going on to state that this impacted on all areas of their lives, from their performance at work through to close personal relationships[1].
People with poor financial wellbeing are more likely to lose sleep, be less productive, have more days off work, and suffer from poor mental wellbeing.  This, of course, has a knock-on effect upon colleagues and the company they work for.
It's not about more money
Money worries can range from not feeling like you have enough emergency savings, to comparing yourself to other people and feeling financially behind.
Surprisingly, the solution isn't to just earn more money. In fact, people with higher income still have the same money worries as those on less. A recent study found that UK employees that earn between £10-30k per year have almost the same level of financial worries as those earning over £90k per year[2].
Why is this? It's because we associate money with a huge amount of feelings, emotions and beliefs.  Whether that's not feeling worthy of having money, or being told when we are young that money doesn't grow on trees.
Yes, there are important money basics that people can implement to improve how they manage their money, but it is equally important to look at our mindset, and the relationship we have with money.
What is financial wellbeing?
This will be different to everyone, for some it is having financial freedom, for others perhaps financial security.
According to the Consumer Financial Protection Bureau, financial wellbeing is a state of being wherein a person can fully meet current and ongoing financial obligations, can feel secure in their financial future, and is able to make choices that allow enjoyment of life."[3]
What does good financial wellbeing look like?
The foundations for those who state they have good financial wellbeing are:
Control of month-to-month spending
Capacity to absorb financial shocks, such as periods without work
Confidence that you are going to meet your goals
Choices to enjoy life
Clarity and security for those you leave behind
Although everyone's purpose when it comes to money is unique, these foundations are the cornerstone if you want to build good financial wellbeing.  Simple things such as having a spending plan, building up an emergency buffer or having the right insurance, mean you will feel more in control of your money, and most importantly have peace of mind that all will be ok if the worst happens.
The next layer is to think about that purpose you want money to serve, what do you want to be able to do now and in the future?  Once you have a clear idea of this you can review what you need to do regarding your finances to make it achievable.
A lack of focus on financial wellbeing for employees
Employees who feel confident in their finances are generally happier and more engaged, which results in higher levels of productivity at work.  By focusing on helping employees improve their wellbeing you can simultaneously improve staff retention and morale. Ultimately, promoting financial wellbeing in the workplace can make a company more profitable.
"Among employers with health and wellbeing strategies, only 11% actively focus on financial wellbeing, compared with 57% that actively focus on mental wellbeing."[4]
With such a close link between financial wellbeing and productivity, the lack of focus on this area is surprising.  Beyond ensuring that employees are paid a fair wage, it is important to help employees feel in control of their finances – which is where financial education plays a crucial part.
Companies can also promote employee benefits which may reduce living costs, or benefits such as financial protection, for example income protection policies or a health cash plan, that helps employees cover the costs of their everyday healthcare expenses.
Financial Education
Financial education plays an important role in helping people. Sadly, this isn't something that we receive at school, and consequently most people enter adulthood with very little knowledge of money, having to learn as they go.  Understanding how to look after your money and having the fundamentals covered will ensure that you are more comfortable and confident about spending.
Then it is a case of taking action, whether that is to stop burying your head in the sand and design a spending plan or ensuring that you have the right insurances in place for your family.
Beyond the money basics, it is also about understanding what brings joy into your life, and how you use your money to do these things.  Having a financial plan, knowing what you want to achieve, and why it's important to you helps you to regain control.
Financial wellbeing can't be treated in isolation, as it runs through all aspects of our lives, and is often the cause of many other issues.  Educating your employees about money and helping them take action will improve their financial wellbeing, and ultimately have a positive impact on your business.
Health@Work is now offering Financial Wellbeing Training. Our training can deliver a wealth of benefits to your employees and can help combat the effect that poor finances can have upon employees' work and home lives, helping you to create a more financially confident workforce.
If you'd like to find out more about our training and how your workforce can benefit, email us at info@healthatworkcentre.org.uk
Sources:
[1] Perkbox 2019 UK financial wellbeing survey
[2] The Employer's Guide to Financial Wellbeing 2020-21
[3] The Consumer Financial Protection Bureau January 2015 Financial well-being:  The goal of financial education
[4] CIPD Financial Wellbeing Evidence Review