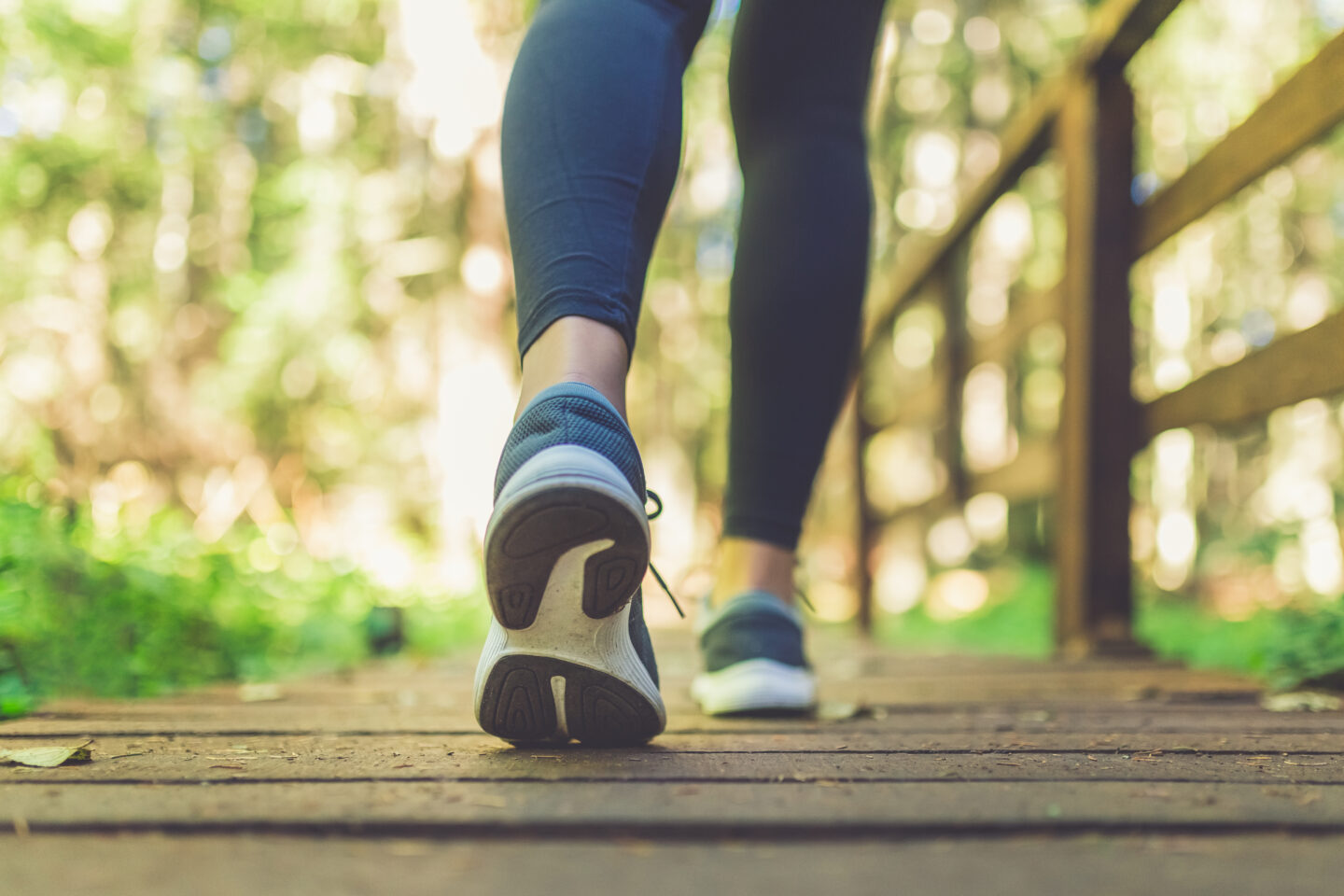 Post written by Wellbeing Consultant Declan Doyle.
With the summer months fast approaching, it's a well-known fact that as the seasons change, so do our habits – particularly our activity ones.
As the weather becomes much more attractive to spend time outside, by default our step count naturally increases. However, the summer doesn't last forever. So, while we might put our walking shoes on more when the days are brighter and longer, we will naturally revert to old habits when the weather changes again.
So how do we make sure we lock in a walking habit that stays all year round? The answer is simple: by looking at existing routines we already do and adding to them. As easy as this sounds, concrete evidence supports that this is the best way to create habits that last.
For example, consider all those little routines you naturally do already:
Opening and closing the car door
Parking the car
Walking into the lobby at work
Opening/closing your laptop
Cleaning your kitchen after dinner
Visiting a friend during the week
Getting off at your stop on the train
Walking to the train station
Walking to the bus
and so on.
These are embedded behaviours we already do without thinking about it and therefore, we don't see them as a chore and probably don't even notice we are doing them anymore.
Even more powerful, they can act as a bridge to a new habit such as "walking" more. Using these as existing triggers to remind us to add more steps is more practical than thinking you can add "10,000" steps overnight.
In essence, slowly wins the race. To set this up, it's best to use a very simple habit system formulae. The system is simple. All you need to do is complete the sentence using the format below:
When/After I [CURRENT HABIT/ACTIVITY], I will [NEW HABIT/ACTIVITY]
Below are some examples.
After I make breakfast, I will go for a ten-minute walk
When I have my lunch break, I will walk outside for 15 minutes
When I arrive home, I will put on my trainers and walk around the block
After I come downstairs, I will take the dog out for a 5-minute walk
When I get to work, I will take the stairs every morning
As you can see, there will be existing routines you already have that you can easily integrate with newer, healthier habits like walking. The key is to pick a simple place to start. No matter how smaller it is, you'll soon start benefiting from the compound effects of your slight daily improvement in walking.
It is so easy to overestimate the importance of tiny improvements in steps, and too often, we convince ourselves that massive improvement requires massive action. So, whether it is losing weight, winning a race, or achieving any other goal, we pressure ourselves to make some enormous improvement that will show the whole world what we can do.
In contrast, improving by 1% isn't particularly earth-shattering and not very eye-opening. However, it can be far more impactful due to the compound effect of marginal gains.
Did you know if you can get 1% better each day for a whole year, you'll end up thirty-seven times better off by the end?  Conversely, if you get 1 % worse each day, you'll progressively decline to zero.
Walking will always be the easiest and most practical way to add more movement to your life. And you can start today.
Key takeaways:
Walking may not sound as enticing as doing a HIIT session or other workout, but it's the best place to start if you're looking to lock in a healthier behaviour without too much willpower. Use the extra daylight to build your momentum now, and soon you'll be "miles" ahead in no time.
References
Kompf, J. Implementation Intentions for Exercise and Physical Activity: Who Do They Work For? A Systematic Review. Journal of Physical Activity and Health, 349-359.