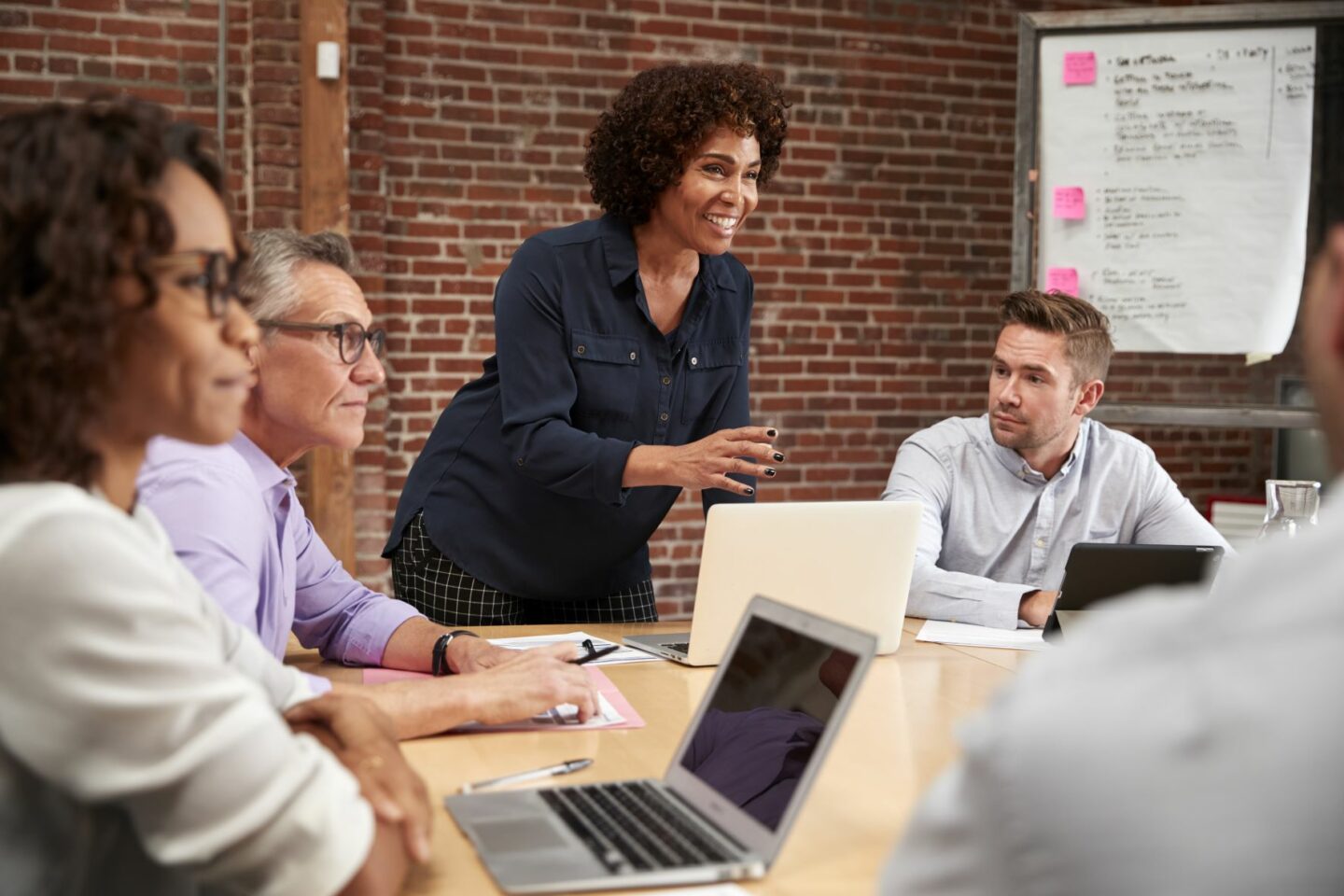 As the modern workplace continues to evolve, so do the challenges and pressures facing modern employees. New methods of hybrid working adopted during the pandemic, for example, have proved popular with the UK workforce, with 78% of workers reporting that hybrid working improves their work-life balance. However, the rise of hybrid working has coincided with increased concerns regarding isolation, presenteeism, and prolonged stress due to an inability to 'unplug' from the home office.
In order to ensure the wellbeing of all employees, it's important for businesses to regularly review their practices to ensure they meet the needs of their most important asset.
Similarly, here at Health at Work, we've been reviewing how our Workplace Wellbeing Charter is necessary to meet the needs of our charter clients. After carefully reviewing the literature, consulting with experts and collating customer feedback, the Charter has now been updated extensively for the modern workplace.
Improving modern workplace culture
By introducing the new standard of Inclusion & Culture into the Charter, we've included a new focus on what makes a workplace feel safe. This new criteria is designed to highlight the ways that organisations can promote positive work environments that value, respect, and involve their employees. We've also placed more emphasis on those all-important culture drivers, such as psychological safety, senior leadership influence, and employee engagement. What's more, our new guidance is rooted in the very latest research and data, meaning that organisations can really focus on building a modern, evolving workplace.
Centring mental health in the workplace
As part of our increased focus on workplace culture, we've tweaked the way we look at the  Mental Health standards of the Charter. With 17 million working days lost in 2021-22 due to work-related stress, depression, and anxiety, mental health is among the leading causes of absence and reduced productivity across the country. In addition, the latest figures from the UK government show an increase in reports of mental illness and poor mental health over the past three years.
With almost 50% of UK workers viewing health and wellbeing as their employer's responsibility, the ability to nurture good mental health in the workplace has become a key part of modern wellbeing practice. To better support organisations with this goal, we've adjusted our Mental Health standards to highlight the importance of a holistic approach to mental wellbeing – reducing stigma, offering support, providing information and training, assessing risk and developing both proactive and reactive stress strategies.
Reflecting changing workplace demographics
The workplace landscape has undergone significant changes in recent years, particularly regarding the expectations and priorities of younger workers. Research shows that younger employees – the up-and-coming 'Gen Z' workers – are seeking more than just a competitive salary from their jobs; they're looking for work that provides both value and purpose. Gen Z employees have two primary expectations of their employer: support for their workforce, and meaningful social contribution with many noting positive social investment and environmental responsibility as a company's key attractions when it comes to recruitment.
This has led to a shift in the jobs most attractive to younger workers, with many seeking positions in socially responsible industries, such as renewable energy. Additionally, recent evidence indicates that employers who are able to provide opportunities for personal and professional growth, as well as a positive workplace culture that values and supports their employees, are likely to be more successful in attracting and retaining top talent.
This shift isn't just toward benefiting the youngest of today's workforce, however. It's estimated that by 2025, 1 in 3 of the working population of the UK will be aged 50 or older. As such, age-related concerns such as menopause, physical ailments, and mental wellbeing are becoming an increasing concern for a third of UK employees. Yet surveys have shown that 45% of workers aged 55 and over typically avoid taking health-related time off due to concerns about their job security.
By updating our Charter standards, our goal is to help employers across the UK recruit and retain the top talent across demographics – leveraging the absolute best that workplace diversity can offer.
Join the Workplace Charter Community
The Workplace Wellbeing Charter for 2023 reflects our commitment to consistently improving wellbeing standards, benefiting organisations and employees across the UK.
If you'd like to join the over 1,000 organisations that have committed to championing healthier workplace cultures, simply get in touch today to learn more.