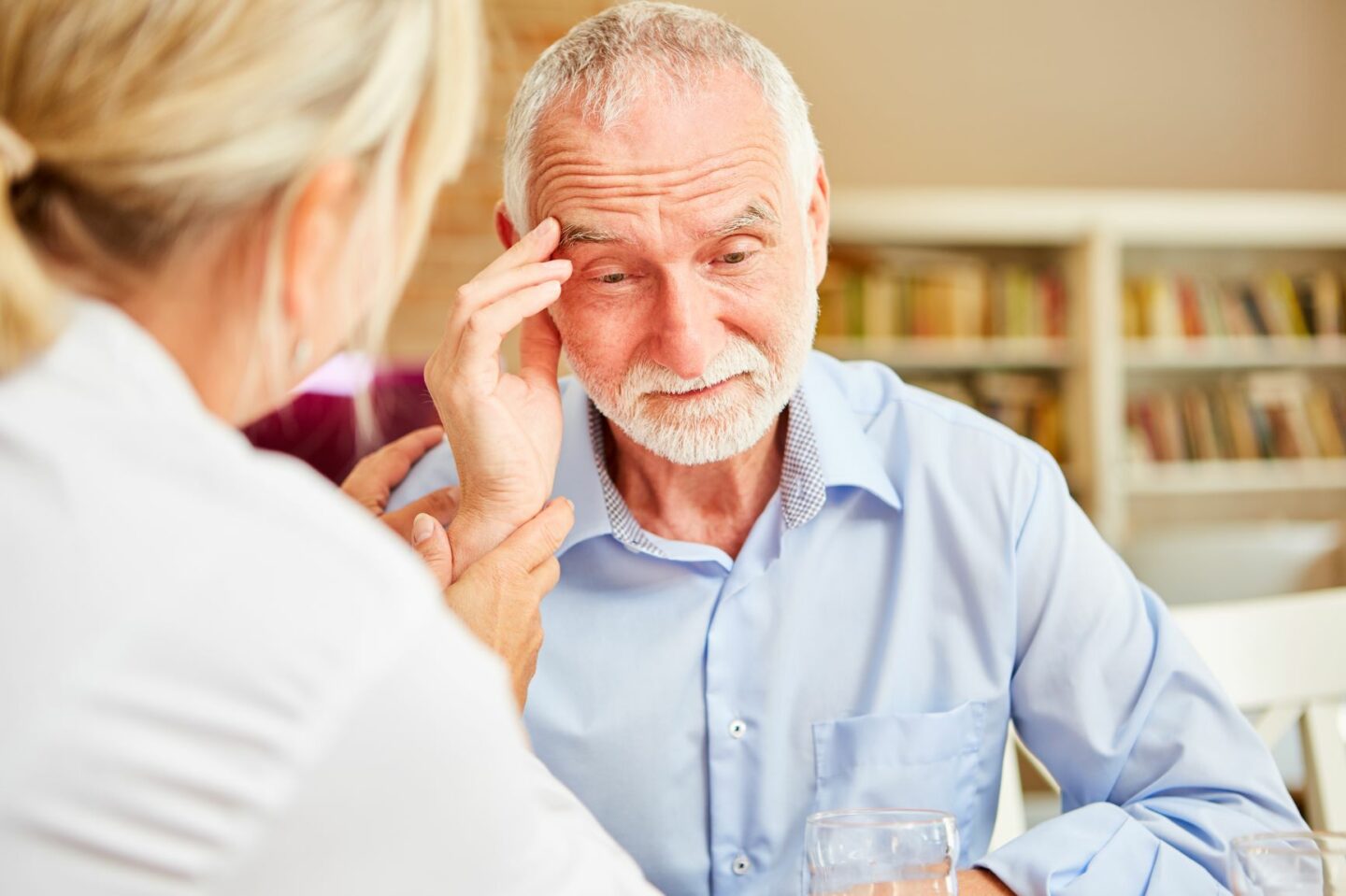 Dementia can profoundly change the practicalities of everyday life. Led by Alzheimer's Society, Dementia Action Week is a national event that sees the public coming together to take action to improve the lives of people affected by dementia.
Running from 17-23 May, the campaign aims to take direct action to improve the lives of people affected by the physical, emotional and psychological symptoms of the disease.
What is Dementia?
Dementia is a syndrome (a group of related symptoms) associated with an ongoing decline of brain functioning. The word 'dementia' describes a set of symptoms that may include memory loss and difficulties with thinking, problem-solving or language.
There are many different causes of dementia, and many different types. People often get confused about the difference between Alzheimer's disease and Dementia. Alzheimer's disease is a type of dementia and, together with vascular dementia, makes up the majority of cases. The changes are often small to start with, but for someone with dementia they have become severe enough to affect daily life.
Dementia is caused when the brain is damaged by diseases, such as Alzheimer's disease or a series of strokes. Alzheimer's disease is the most common cause of dementia, but not the only one. The specific symptoms that someone with dementia experiences will depend on the parts of the brain that are damaged and the disease that is causing the dementia.
What are the common symptoms?
The different types of dementia tend to affect people differently, especially in the early stages.
Other factors that will affect how well someone can live with dementia include how other people respond to them and the environment around them. A person with dementia will have cognitive symptoms (to do with thinking or memory) and will often have problems with some of the following:
day-to-day memory – for example, difficulty recalling events that happened recently
concentrating, planning or organising – for example, struggling to carry out a sequence of tasks such as cooking a meal
language – for example, difficulties following a conversation or finding the right word for something
visuospatial skills – for example, problems judging distances (such as on stairs) and seeing objects in three dimensions
orientation – for example, losing track of the day or date, or becoming confused about where they are.
A person with dementia will also often have changes in their mood. For example, they may become frustrated or irritable, apathetic, or withdrawn, anxious, easily upset or unusually sad.
There has been a great amount of research around the involvement of assistive technology in treating dementia. Keeping track of symptoms such as depression is important in lowering a person's risk of dementia and getting treatment as early as possible.
Our Employee Assistance Programme, provided by Care first, includes access to Woebot – our artificial intelligence counsellor which allows users to track their mood, identify patterns and provide insight into issues or concerns that the user may not have realised were causing them emotional distress.
Woebot will help you to:
Learn about yourself with intelligent mood tracking and exercises
Think through situations with step-by-step guidance using Cognitive Behavioural Therapies
Build a toolkit for taking care of yourself.
The EAP also includes 24/7 access to trained counsellors via the Care first telephone helpline. The information team can provide instant support and advice for those caring for a partner or family member with Dementia. The counsellors can direct users to various support networks close to them, or just be there as a non-judgemental, independent listener to talk to. Vocalising problems is often the first step towards a healthier relationship with your mental health.
To learn more about the variety of benefits that come with a Health@Work Employee Assistance Programme, click here.