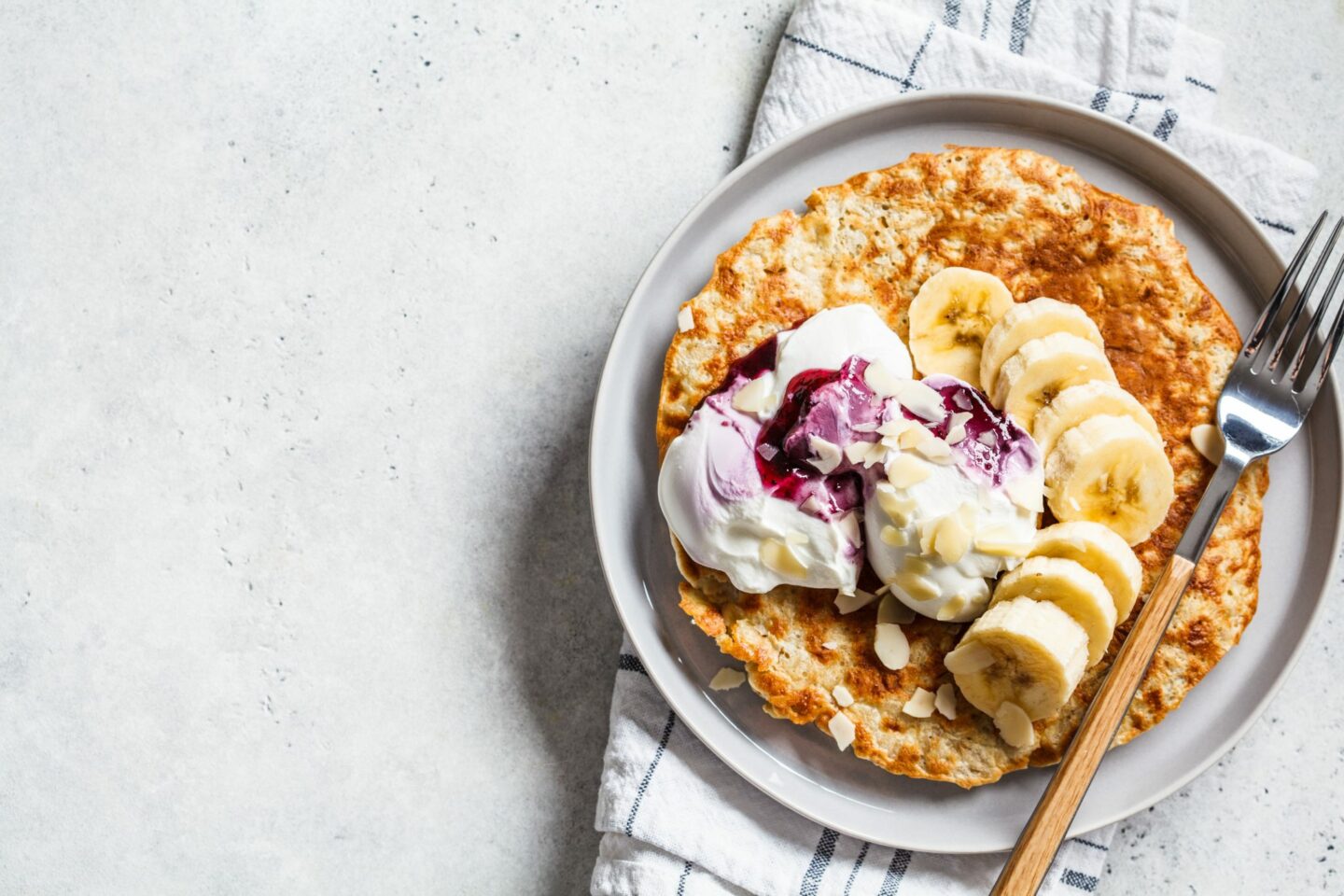 Pancake Day is finally here. You've been hitting the gym, tracking your calories and using the "No" word in the office when someone passes around the chocolate biscuit tray.
January has well and truly passed and a little more light in the morning means you can now start looking forward to Spring.
Now if that doesn't make you want to reward yourself with some delicious pancakes to celebrate Shrove Tuesday, I don't know what does?
Below are some quick and easy recipes that take less than five minutes to dish up and cater for a range of tastes and any diet preferences. Calorie counts are not included, it's an unwritten rule that on Pancake Day, overindulgence is a must.
#1 Coconut Cakes
First off, is coconut with a twist. If you're a fan of all things coconutty, this simple recipe is delicious and a personal favourite of mine.
Ingredients:
4 eggs
235 ml of almond milk
45g organic coconut flour
Pinch of salt
Step 1
In a large bowl combine all the ingredients and mix on high until smooth.
Step 2
Heat a large cast-iron pan on medium-high.
Step 3
Pour a few tablespoons of the batter into the well-greased pan. While holding the pan in your hand (protected by an oven glove) swirl the mixture around the pan so you have a very thin layer of batter that covers the whole base.
Step 4
Cook for 2 minutes or until golden brown and cooked all the way through. Flip the pancake and cook for another 1-2 minutes or until golden brown.
Step 5
Remove from pan and fill with your favourite filling before tucking in.
#2 Banana Oat Pancakes
Here is where we combine the sweetness of a banana, fused with a light and fluffy texture that melts in your mouth.
Ingredients:
1 banana
85g of oats
120 ml egg whites
1 tsp cinnamon
1 tbsp of coconut oil
Step 1
Mash the banana with a fork in a bowl, add the oats, egg whites and cinnamon.
Step 2
Put a pan on the stove and heat it up. When warm, add the coconut oil in the pan.
Step 3
When the coconut oil is melted, pour the batter in. You should have enough for about 3 small pancakes. Flip after a minute.
Step 4
Cook until golden brown on both sides and enjoy!
#3 Veggie Pancakes
If you want to try something different and savoury, this one is for you!
2 cups of chopped or diced broccoli
1 small onion
3 large eggs
45g coconut flour
Pinch of salt
1/2 tsp garlic powder
1 tbsp of coconut oil
Step 1
Blend the broccoli in a blender and transfer to a bowl. Chop the onion into centimetre cubes.
Step 2
In the bowl, mix the remaining ingredients except for the oil. Mix until a strong batter is formed.
Step 3
In a frying pan, heat the coconut oil. Split the mixture into four rough portions within your pan. Cook for about 3 – 4 minutes on low on each side. Flip very carefully once you've got some colour and look for a similar colour on the other side. Serve up and enjoy.